Everything starts with a single cell
Single-cell isolation and handling solutions
iotaSciences is a leader in this rapidly evolving field with fully automated modular platforms for single-cell isolation, cloning, and picking, as well as proven cell-line engineering experiences. We enable researchers to increase the speed and efficiency of cell biology research to accelerate new frontiers, helping them to get the most out of every cell and progress the therapies of the future, faster.
Isolate and culture single cells efficiently in nanolitre volumes
Gentle & automated handling of cells for optimal viability
Intuitive & easy-to-use technologies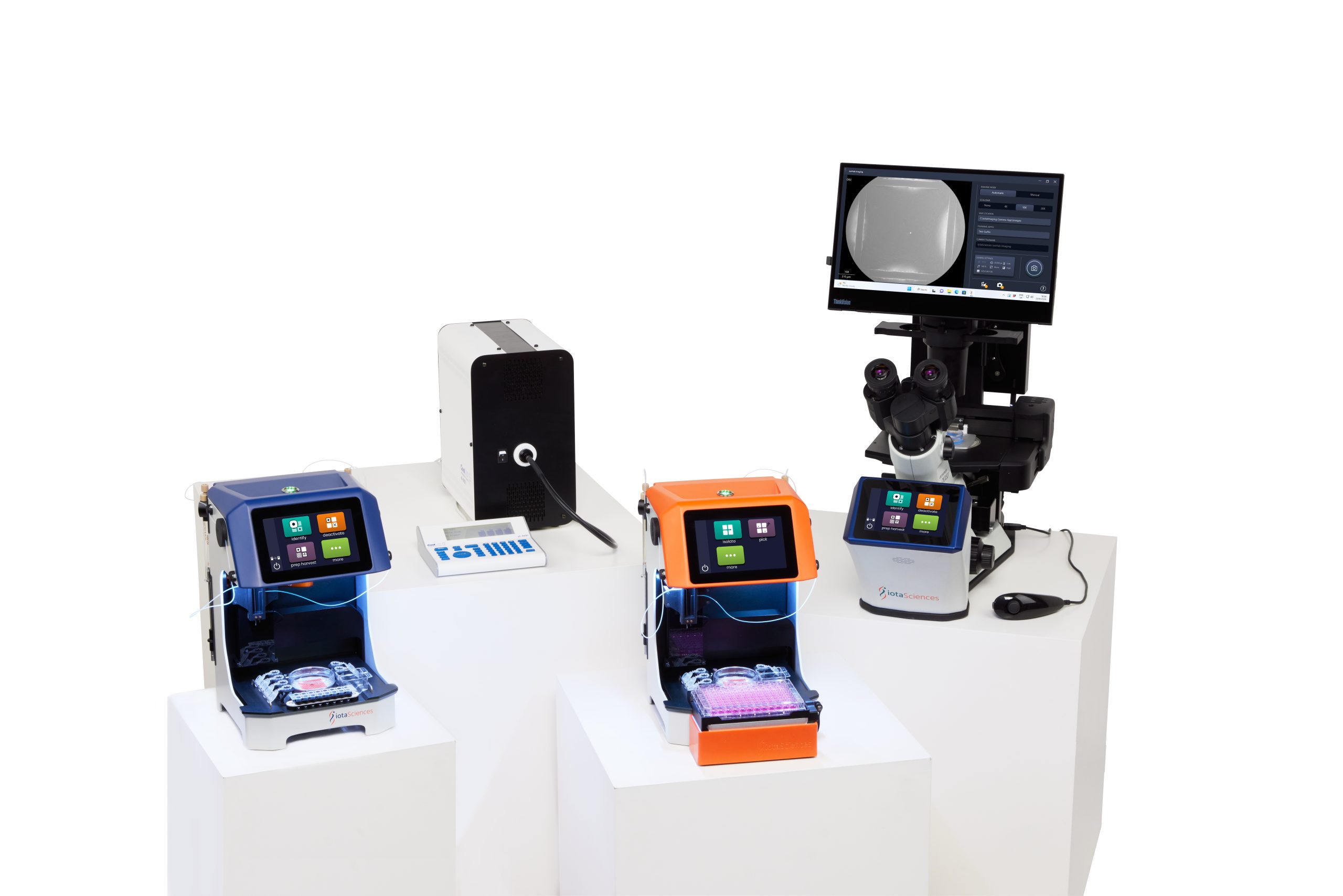 Our technologies and services are trusted by leading institutes around the globe
Keen to increase the speed and efficiency of your cell biology research? Reach out to one of our knowledgeable experts today and discover how we can help.